We Will No Longer be a Welcoming Church →
We've decided to quit being a welcoming church. No kidding. We're giving it up. It won't be easy, but we're committed to it. We'll have to do it in stages, easing our folks into it step by step. We…
Watch
I have great memories from being on Galiano Island with the Wilkinsons. 
Whitsunday - George Herbert
Whitsunday Listen sweet Dove unto my song, And spread thy golden wings in me; Hatching my tender heart so long, Till it get wing, and flie away with thee. Where is that fire which once descended On thy Apostles? thou didst then Keep open house, richly attended, Feasting all comers by twelve chosen men. Such glorious gifts thou didst bestow, That th'...
Charting our Course
I wanted to link to the piece I just wrote for the Holy Trinity blog explaining where we are in the liturgical calendar. 
1 tag
Bonhoeffer on the Ascension
I've never heard Dietrich Bonhoeffer speak to the importance of the sacraments at length. He's always presented to me as a fairly standard inheritor of the Pietist movement within Lutheranism which is why I was both surprised and encouraged by his Ascension Day sermon, entitled "Joy of the Ascension" from The Collected Sermons of Dietrich Bonhoeffer. It is...
1 tag
How our maker loves us! Julian of Norwich
Julian's feast day is tomorrow, May 8th. Revelations of Divine Love is worth a read (only .99 on Kindle).  ——— For our soul is so specially loved by him who is highest, that it surpasses the knowing of all creatures: that is to say, there is no creature made who can fully grasp quite how much and how sweetly and how tenderly our maker loves us. And therefore, only with...
Jesus in Early Christian Prayer →
The programmatic and singular place of Jesus was without parallel or precedent in the Jewish matrix in which earliest Jesus-followers emerged.  So in that Roman religious environment, early Christian prayer-practice reflected sense of having a particular and distinguishing identity.
Great letter on keeping the faith from Flannery...
A letter sent to me from a friend between Flannery O'Connor and Alfred Corn - now a rather famous poet and editor, but at the time he was just a confused kid. He wrote to O'Connor after hearing her at Emory U his freshman year. He was convinced that he was losing his faith — so he wrote to her for advice (a total stranger). This was the first letter back of many that were...
Agape
In love, at least in the idea of agape as we find it in some parts of the New Testament, the lover affirms the reality and the otherness of the beloved. Love does not seek to collapse the beloved into terms of itself; and, even though it may speak of losing itself in the beloved, such a loss always turns out to be a true finding. In the familiar paradox, one becomes fully oneself when losing...
Resurrection Surprise
This has been a rich Eastertide. I've found my soul strengthened and encouraged in surprising ways. Jesus Christ has come to me in ways  I did not plan or suspect.   But isn't that the way it is with Resurrection? The Resurrection of Jesus Christ by all accounts took everyone by surprise. No one was expecting him to return. He told them he would… yet they were not prepared...
A Reason to Pray Standing Facing the East
by Clement of Alexandria, Priest, d. c. 215 Prayer, … to speak somewhat boldly, is to converse with God. Even if we address him in a whisper, without opening our lips or uttering a sound, still we cry to him in our heart. For God never ceases to listen to the inward conversations in our hearts. For this reason also we raise our head and lift our hands towards heaven, and stand on tiptoe as we...
Among confession, and tears, and great laughter
Frederick Buechner writes of his conversion to Christ upon hearing those words preached by the famous New York City Presbyterian preacher, George Buttrick. I've always loved those words and thinking about how joy is an inseparable part of the Christian life. It has to be, even while it emerges from confession and tears.  Here are Buuchner's own words from The Sacred Journey. Jesus...
Credo
Having fun teaching the Creed in Latin to my 12 year old son. I don't think he's enjoying it as much as I am.  Credo in Deum Patrem omnipotentem, Creatorem caeli et terrae, et in Iesum Christum, Filium Eius unicum, Dominum nostrum, qui conceptus est de Spiritu Sancto, natus ex Maria Virgine, passus sub Pontio Pilato, crucifixus, mortuus, et sepultus, descendit ad inferos, tertia...
1 tag
Watch
Buechner with an honest pastoral response to suffering. It's so true. The suffering of others is terrifying. What can any pastor better hope to communicate to someone than the presence of Christ? Great reminder as I'll be with a man tomorrow morning who is suffering greatly in body and soul. Lord, have mercy and be present to him in a healing way through this priest. 
Pakistani Christian sentenced to death for... →
Seven years after being sentenced to death for blasphemy a Pakistani Christian has been set free. On 3 April 2013 Lahore High Court justices Khaja Amtiaz Ahmed and Khalid Mehmood Khan overturned th…
Dr. Packer on Weakness →
I quoted Dr. J.I. Packer in Sunday
Unclench the fists of your spirit and take it easy...
Stop trying to protect, to rescue, to judge, to manage the lives around you … remember that the lives of others are not your business. They are their business. They are God's business … even your own life is not your business. It also is God's business. Leave it to God. It is an astonishing thought. It can become a life-transforming thought … unclench the fists of your spirit and...
A Holy Wednesday Tradition
Holy week… The most important seven days in the history of man… Although the exact sequence of events is not always clear to us, we can discern, even now, the straight lines of divine order… Sunday: The garments in the dust - the Hosannahs as the prelude to the "Crucify."… Monday: Sermons with the urgent note of finality - the withered fig tree -...
1 tag
Personal Promise Bible
I was alerted to this unusual but not surprising approach to Holy Scripture: The Personal Promise Bible. I enter my name into the field, click the button, and, quick as a whip, the sacred texts which have shaped people of faith for thousands of years are now customized just for little ol' me.  See how 2 Peter is addressed to me? I don't typically spend time on snarky posts but this...
How severe a judgment but how great a mercy?
This morning's office reading from the Old Testament comes from the prophet Jeremiah 25:1-17. In verse 15, the Lord says to Jeremiah: "Take from my hand this cup of the wine of wrath, and make all the nations to whom I send you drink it. They shall drink and stagger and be crazed because of the sword which I am sending among them.  The Lord did send his sword on the nations he...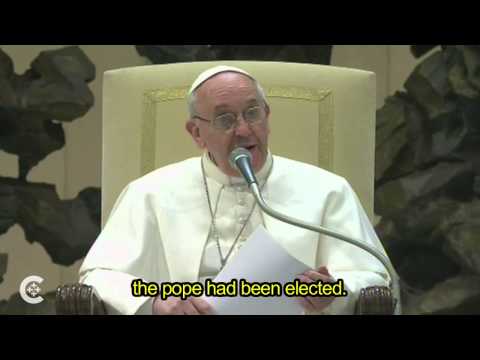 Liturgy as Polemic and Care
In Ben Quash's book Abiding (this year's recommended book of Lent by the Archbishop of Canterbury), considers arguing as a form of care, a way to stay with someone, and to serve them. Here's an interesting quote on the role of liturgy in this:  In light of this comment, I can't help but think of how confrontational the Collect for Purity actually is! To the unassuming...
The Orthodox Weigh in on Pope Francis
Or more accurately, "an Orthodox weighs in…". POPE FRANCIS I A Jesuit with a Franciscan's Simplicity  In Catholic tradition, Francis of Assisi had a mystical vision in which Christ told him to rebuild his Church. In taking the name Francis, this pope seems to be pledging himself to rebuild the image and integrity of a church that has suffered from widespread allegations...
Augustine on this Sunday's Gospel
This Sunday's Gospel passage is from John 12:1-8 where Jesus is in Bethany with his friends, Mary, Martha, and the newly resuscitated Lazarus. Mary anoints Jesus' feet with nard and her wipes it on with her hair. A confrontation with Judas ensues about the poor. Anoint the feet of Jesus: follow the Lord's footsteps by a good life. Wipe them with your hair (the abundance of your...
Chrysostom on Suffering
The sight of a wounded boxer wearing a victor's crown would make someone ignorant of the games think only of the boxer's wounds and how painful they must be.  Such a person would know nothing of the happiness the crown gives.  And it is the same when people see the things we suffer without knowing why we do so.  It naturally seems to them to be suffering pure and simple.  They see...
From a friend of a parishioner who died recently. A final entry in her journal: Notes for my Caretakers:  12/17/12 I'm dying.  You would think I would have something important to say. Something profound. I keep reaching for the notepad, but all I can think of are mundane things. *My trash man, David, is paid quarterly.  His next payment is due on 3/5/13.  He has to be paid on the 5th in...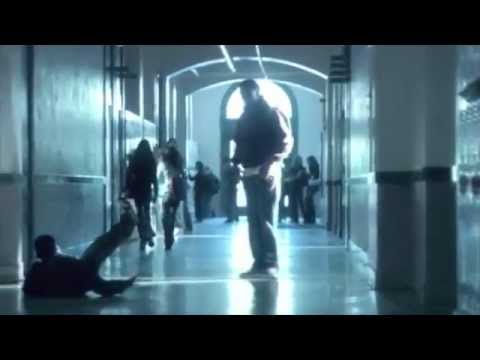 Forgiveness
God immediately forgives those who ask forgiveness in humility and contrition, who ceaselessly invoke His holy name, who repent to God and unite with Him by frequent and patient prayers and by confessing sins to Him each day. - St. Gregory of Sinai
A Lenten Prayer
O Lord and Master of my life! Take from me the spirit of sloth, vain curiosity, lust for power, and idle talk. But give to me, your servant, a spirit of soberness, humility, patience and love. Yes, Lord and King, grant me to see my own faults and not to judge my neighbor, for you are blessed to the ages of ages.  Amen. —-  Ephrem the Syrian (5th Century)
Lord Jesus, think on me
(Stained glass detail, St. Bart's Pittsboro, NC. Taken by Shawn Bailey.) Lord Jesus, think on me And purge away my sin; From earthborn passions set me free And make me pure within. Lord Jesus, think on me, By anxious thoughts oppressed; Let me your loving servant be And taste your promised rest. Lord Jesus, think on me, Nor let me go astray; Through darkness and perplexity ...
Last year's palms.... This year's ashes....
The bird knows the day's immanence gives warning that the dawn is near, as Christ, our souls' Awakener, bids us rise and live his life. "Fold up the coverlet," He cries; "shake off that sickly drowsiness; be watchful, sober, moderate, be chaste — it's time: I'm almost there." —- Prudentius (5th Century) Fasting is the soul of...
Transfiguration
(image by Lewis Bowman) This morning I find myself still reflecting on yesterday's Gospel text and the glory of God that was revealed in Jesus Christ on the Mount of Transfiguration. As we descend into the valley of Lent together and the echos of alleluias fade away, may we take with us on the journey what we have seen on this holy mountain. To help us reflect, here is a sonnet by...
The Splendor of the Divinity!
The Holy Spirit works in us by himself, truly sanctifying us and joining us to himself; and by this coalescence and union of ourselves with him, he makes us participants in the divine nature…beautifying human nature with the splendor of the divinity. (Thesaurus on the Trinity, 34). - Cyril of Alexandria
Flee
We must flee like deer running to the fountains of water.  The thirst which David felt, let our souls too feel.  Who is that fountain?  David said, "For with you is the fountain of life."  My soul must say to the fountain, "When shall I come and behold your face?"  For the fountain is God. Ambrose of Milan
Lament
Lament is a cry of belief in a good God, a God who has His ear to our hearts, a God who transfigures the ugly into beauty. Complaint is the bitter howl of unbelief in any benevolent God in this moment, a distrust of His father's heart. - Ann Voskamp, One Thousand Gifts
Quote from Teddy
It is not the critic who counts; not the man who points out how the strong man stumbles, or where the doer of deeds could have done them better. The credit belongs to the man who is actually in the arena, whose face is marred by dust and sweat and blood; who strives valiantly; who errs, who comes short again and again, because there is no effort without error and shortcoming; but who does actually...
Great Quote on God being Real in Suffering
"If He is present and alive in our most tragic soul events; that He can be involved in our lives in ways that cannot be explained in human terms, then that is what truly satisfies us."
First Coming
He did not wait till the world was ready, till men and nations were at peace. He came when the Heavens were unsteady, and prisoners cried out for release. He did not wait for the perfect time. He came when the need was deep and great. He dined with sinners in all their grime, turned water into wine. He did not wait till hearts were pure. In joy he came to a tarnished world of sin and doubt. To a...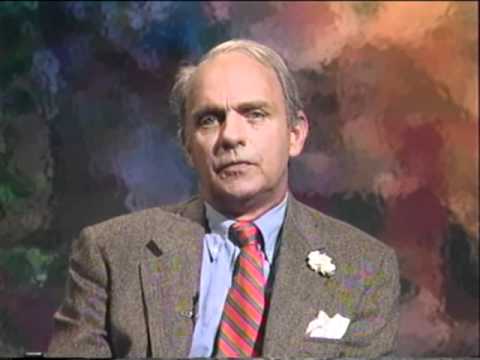 1 tag
Twelfth Night Party
The season of Christmas is coming to an end. To celebrate, a family in our parish is graciously hosting a Twelfth Night Party at their home. Aside from it being one of my favorite Shakespeare plays, Twelfth Night is a wonderful old tradition which has fallen out of popular use. In days when our culture commemorated the twelve days of Christmas, the Twelfth Night party was the way to end the...
1 tag
Engaging Eliot
Thanks to a parishioner at Holy Trinity who alerted me to the upcoming Engaging Eliot event at Duke where artists will reflect on the "Four Quartets." The centerpiece of the celebration will be a grand exhibition of paintings (QU4RTETS) by artists Makoto Fujimura and Bruce Herman mounted in Duke Chapel. The opening night of the exhibition will feature a performance of Christopher...
Epiphany, Journey of the Magi, and the Voice of...
It is a great gift that Epiphany (January 6th) falls on Sunday this year. The reading from Matthew 2:1-12 about the visit of the wise men is the traditional reading for the day. In preparing, I stumbled upon on old memory of a poem by T.S. Eliot entitled "Journey of the Magi." I looked it up on Google and found, much to my  surprise, an audio file of the poet reading his poem. Do...
Homily on The Nativity of our Lord
by St. Basil the Great (Read at Holy Trinity's Christmas Day Service audio available here) God is on earth, God is among us, not now as lawgiver – there is no fire, trumpet blast, smoke-wreathed mountain, dense cloud, or storm to terrify whoever hears him – but as one gently and kindly conversing in a human body with his fellow men and women. God is in the flesh. Now he is not acting...
The Word made flesh
Reading Athanasius' On the Incarnation in preparation for this Sunday's sermon. This quote reminds me again of the meaning of Christmas: The Word perceived that corruption could not be got rid of otherwise than through death; yet He Himself, as the Word, being immortal and the Father's Son, was such as could not die. For this reason, therefore, He assumed a body capable of...
Bonhoeffer on the Nativity of our Lord
(Adoration of the Shepherds, by El Greco) "Mighty God" (Isaiah 9:6) is the name of this child.  The child in the manger is none other than God himself.  Nothing greater can be said:  God became a child.  In the Jesus child of Mary lives the almighty God. Wait a minute!  Don't speak; stop thinking!  Stand still before this statement!  God became a child! Here he is, poor like us, miserable and...
Chrysostom's Christmas Homily
What shall I say! And how shall I describe this Birth to you? For this wonder fills me with astonishment. The Ancient of days has become an infant. He Who sits upon the sublime and heavenly Throne, now lies in a manger. And He Who cannot be touched, Who is simple, without complexity, and incorporeal, now lies subject to the hands of men. He Who has broken the bonds of sinners, is now bound by an...
On Mary and Jesus - C.S. Lewis
If we believe in the Virgin Birth and if we believe in Our Lord's human nature, psychological as well as physical (for it is heretical to think Him a human body which had the Second Person of the Trinity instead of a human soul) we must also believe in a human heredity for that human nature. There is only one source for it (though in that source all the true Israel is summed up). If there is an...